Do you have hydrangea blooms starting to change colors? This is the time to cut and dry them. Let me show you the Fall hydrangea garland I just made with some of my dried hydrangeas!
This was a great season for my hydrangeas! I wasn't hopeful because we had the rainiest summer here in New Hampshire…July was miserable!! But let me tell you it ended up being amazing… There are so many giant blooms!!
Last week, I cut a huge armful of my hydrangeas to bring in to dry. I use my Easy Way to Dry Hydrangeas to get the perfect dried flowers. All I do is pop the stems in a vase with about 2 inches of water and that's it…as the water starts to evaporate the flowers will naturally dry out.
The best part of this is they keep their color and shape quite nicely!!
This post may include affiliate links; you can read my disclosure policy here.
How to Make a Fall Garland with Dried Hydrangeas
This garland was easier to create in the spot where I wanted it to hang.
For Fall I wanted to put add a garland over my kitchen windows. I conveniently forgot to take down the old supports for the valance that I had hanging there (months ago but let's not tell anyone!) so it's already set up to hold a garland.
That ugly light above my sink has been on my to-do list for over a year so while I'm at it I'm going to change that out too!!
Gather The Supplies To Make The Garland
For the base of my garland, I grabbed a magnolia garland at Michael's. Can you believe that this is the first magnolia anything I've ever had? I never gave them much thought, probably because I can't grow them here…
…But when I visited Waco and stayed at one of Chip & Joanna's rentals they were everywhere…and so gorgeous!! You can check out everything about my visit to Magnolia Market and the Hillcrest Estate.
I also bought 2 bunches of seeded eucalyptus from Trader Joe's ($3.99 each). A few bunches of dried hydrangeas, and Fall floral picks from Michael's.
supplies:
Create the Garland
First I draped the magnolia garland across the length of the windows. Securing each end over the curtain support that I had up already. You could tap in a nail to use for hanging the garland too.
Then I tucked in pieces of the seeded eucalyptus. When it dries out it will keep its shape and color for quite a while.
I secured the eucalyptus in place with a piece of floral wire that I twisted onto the magnolia garland.
Once I had added pieces of the eucalyptus to the entire garland it was time to fill it in with hydrangeas and a few floral picks.
I'm obsessed with these dried orange Fall picks from Michael's (they don't have them this year but they do have dried apple stems) They are super pretty and so real-looking! Grab them if you see them, they were on the wall in bins with all the Fall picks for wreaths.
Last Christmas I dried oranges in the oven but it was 80° and the last thing I felt like doing was turning on the oven!!! But real dried oranges would be beautiful next to the dried hydrangeas.
I added 4 of the orange picks. One on each corner then one in the center of the window.
Then I filled the garland in with hydrangeas.
I used floral wire to hold the hydrangeas in place along the magnolia garland.
To finish off the Fall hydrangea garland, I popped in some dried greens from my garden and a few crabapple berry clusters from my tree out front. The crabapple berries were staring at me right outside of my kitchen windows…and I ran out with my scissors to cut a few bunches for this garland.
Thankfully Amazon arrived just in time with my new light fixture!! I took out the old one and replaced it with a black and glass pendant. My husband came home from work while I was standing on the kitchen counter putting in the last screw…he just shook his head, dropped his work stuff, and kept on going…at this point, he's not surprised by anything that I do!!!
Cozy Fall Finds

Finished Fall Hydrangea Garland
Here's the finished hydrangea garland…and my new light!! Side note, when I got my Echo Dot during Amazon Prime Days it came with a smart lightbulb that syncs with Alexa but the old light fixture was LED and I couldn't use the bulb.
I love the new light but I was psyched to be able to use that bulb!! Now I can tell Alexa to turn it on…plus it changes colors!! My husband was not as impressed with this as I was…
love hydrangeas? here are a few other ideas to try!
I hope you liked this easy Fall DIY project! I love using dried flowers from my garden to decorate for Fall and hydrangeas are my favorite!
xo, Jennifer
Fall Inspiration
decorating + DIY ideas: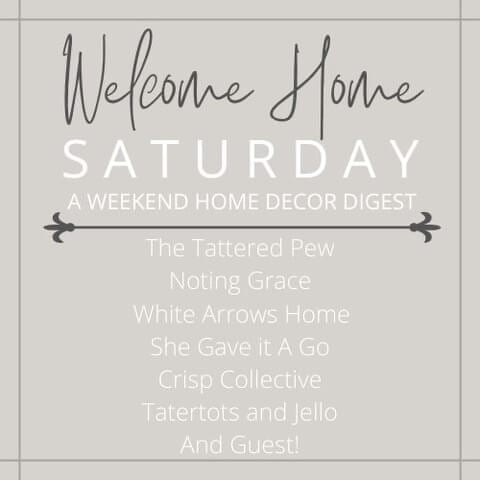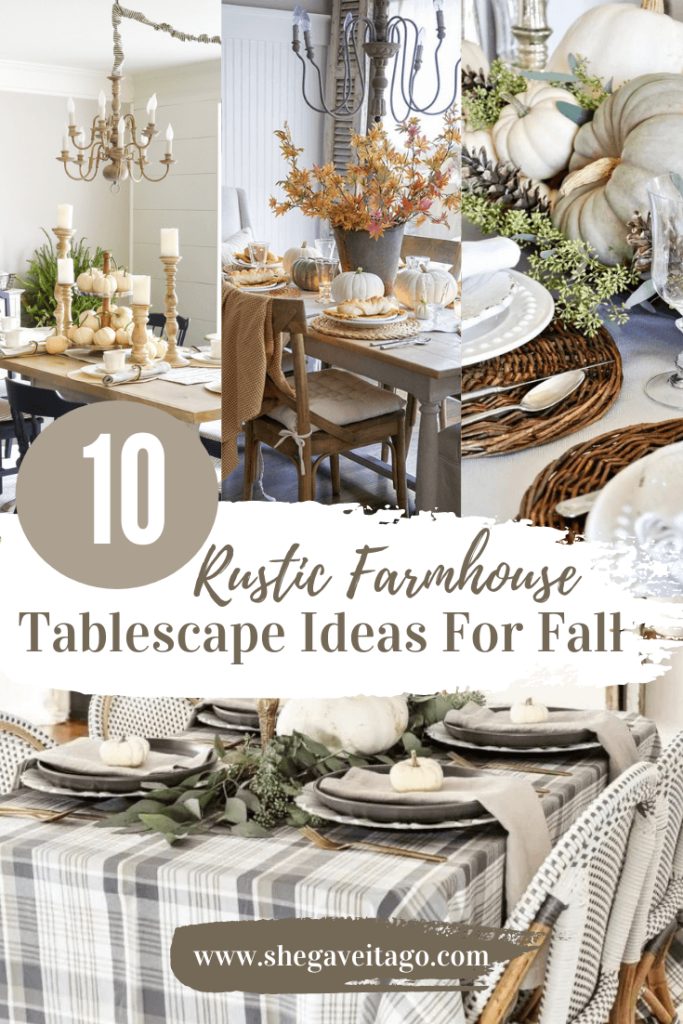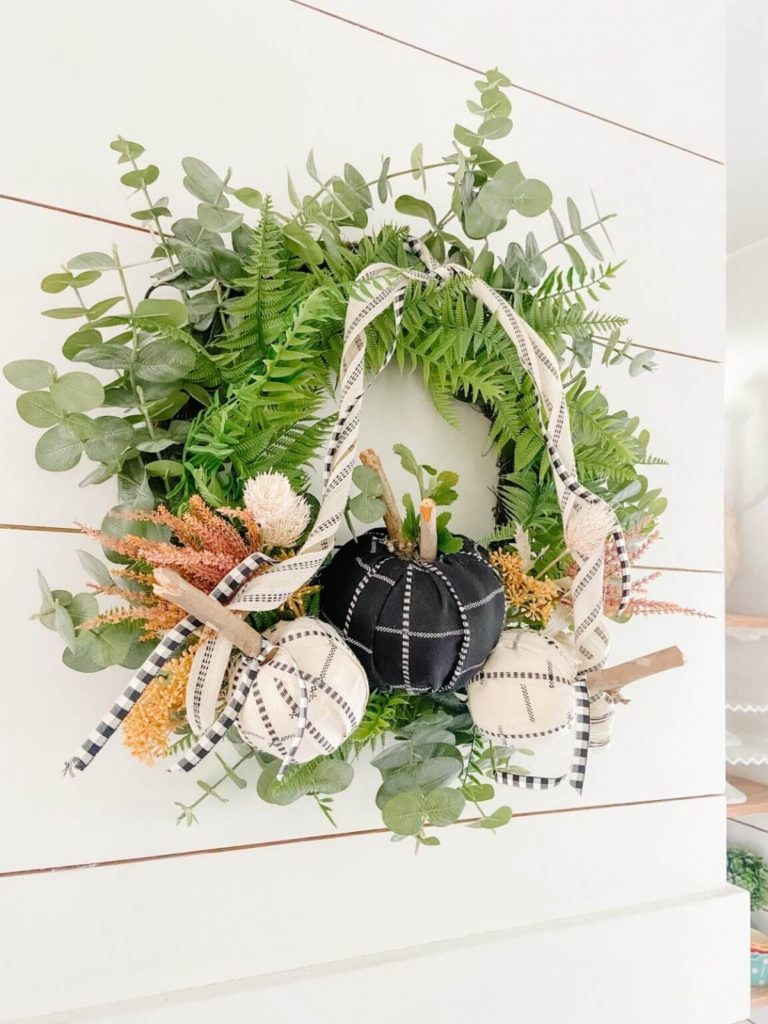 ---
The Latest For Fall